St. Pius X Catholic Church
2621 Hwy 20 SE
Conyers, GA 30013
(770)-483-3660
UPDATES
---
---
---
Take a few moments to watch these videos and prepare for Mass:
---
Instructions for Online Giving
Sign up for or Log in to
Online Giving Here:

Instructions
---
Live-stream Sunday Mass on Youtube and Facebook
At 11:00 am in English | At 1:00 pm en Español
---

---
Join Deacon Fred for evening prayers daily at 5:00 pm on YouTube: https://www.youtube.com/SPXConyers
---
---
Regular Mass Schedule
We are now 100% open to everyone!
Masks are now optional.
If you are sick we must recommend that you stay home to protect our more vulnerable.
Weekend Schedule
Saturday:
5:00 pm (Vigil)
Sunday:
8:30 am
11:00 am (available live online)
1:00 pm (en Español y vivo en linea)
5:00 pm
Eucharistic Adoration
Monday – Friday
9:00am-10:00am
Monday and Wednesday
7:00pm-8:00pm
First Friday
12:15pm-Sat 8:15am
Sacrament of Reconciliation | Confession Times
Wednesday Morning
9:00 a.m.
Wednesday Evening
5:00 p.m. – 6:00 p.m.
Saturday
4:00 p.m. – 4:30 p.m.
Weekday Schedule
Weekday Morning Masses will be live-streamed to Youtube
Monday: 8:30 am | 6:30 pm
Tuesday (Communion Service) 8:30 am
Wednesday: 8:30 am | 6:30 pm (en Español y vivo en linea)
Thursday: 8:30 am
Friday: 8:30 am | 11:30 am (only First Fridays)
No 8:30 a.m. Mass on First Friday
First Saturday following First Friday 8:30 am
Sign up for Online Giving Here



Instructions
---

---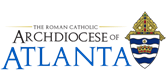 Archdiocesan Safe Environment Program The Archdiocese of Atlanta is committed to helping children and young people learn and grow in a healthy and safe environment. St. Pius X Parish complies with archdiocesan safe environment policies and procedures in accordance with the U.S. Bishop's Charter for the Protection of Children and Young People.
Safe Environment programs are in place to assist parents and children—and those whose duties involve contact with minors—in preventing harm to young people.
The Archdiocese of Atlanta proudly offers Safe Environment training materials to all schools and parishes. VIRTUS Protecting God's Children (commonly referred to as "Virtus") is the training program for adults and children in grades Kindergarten through 12th grade. We are happy to partner with you in working to keep your children safe. Please visit the Archdiocesan Safe Environment page for information on reporting child abuse.